What's going on in that old bank building downtown?...I've heard repeated at least once a week for the past 6 months. Well after much anticipation, I'm happy to tell you that The Bank by Pizza Shack is open to the public just in time for Christmas.
The owner, Ryan Patrick was kind enough to show me around and speak about The Bank and all that has gone into this new Clinton restaurant. A serial entrepreneur, Patrick started the first Pizza Shack when he was 21, and he also owns the Madison location.
Here's some video from the soft opening night.
Rather than simply opening another Pizza Shack location in Clinton, Patrick decided to create a bank themed restaurant in the heart of Old Town leaving the original building facade intact. The history of this location deserves its own blog post honestly, but you can see how they exposed the brick and incorporated a turn-of-the-century feel throughout the design. There's even original bank notes scattered on the countertops.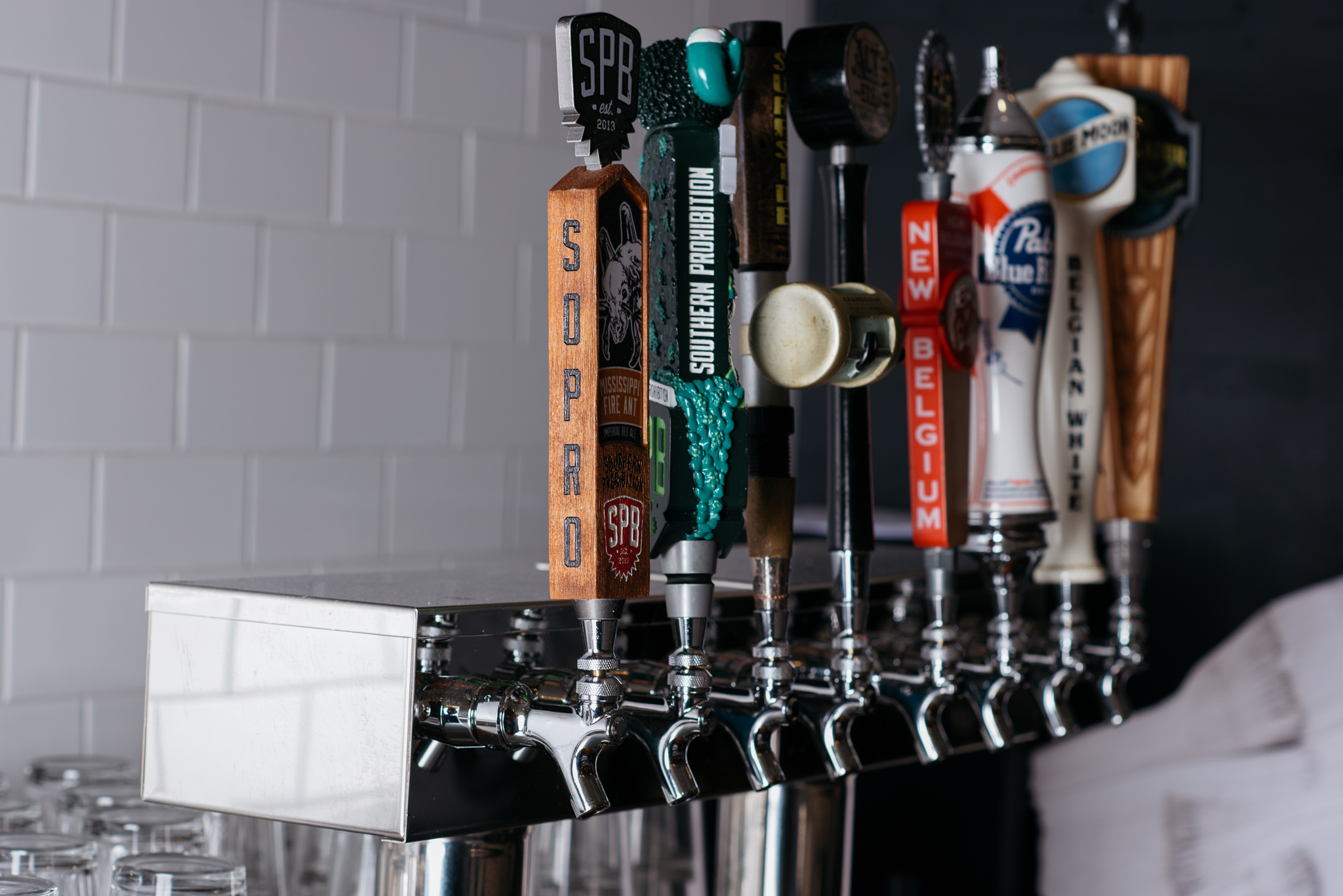 A good selection of draft and bottle beers
Serving "Mississippi-style" pizza means generous toppings and edge to edge extra cheese. In addition to build-your-own and signature pizzas, The Bank offers wings, salads, sandwiches, and dessert. Download a menu here
Give them a visit; grab glass of that SoPro Devil's Harvest, some choice wings, and a Mississippi-style Pizza. I can't really imagine anything better. I'll probably see you there.
DEETS